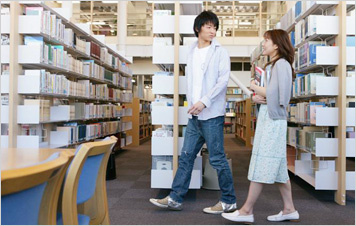 RFID Library Management System

NEC's RFID Library Management System complies with the International MARC standard. The system deploys RFID technology to facilitate automation of cataloging, tagging and paying fines, as well as management of circulation, patrons and assets.
Control & Security Solutions
The philosophy behind NEC's control and security solutions for education is to take pre-emptive measures compared to deal with undesirable consequences after the incidents/accidents happened. NEC has transformed technologies into useful tools for schools to mitigate problematic or threatening situations:

Exam imposters nabbed with the presence of portable exam automatic IC scanners or exam fingerprint identification devices in the examination halls, using advanced Biometrics ID Technologies.
Loiterers, intruders, truants, school bullies, flights and dangerous behavior identified in a timely manner using Intelligent Video Surveillance installed at hidden corners of the campus.
Poor attendance improved with Automated Time & Attendance System which helps to provide accurate attendance records, especially when there is local regulation that requires certain days' of attendance from international students on foreign student visa.
Eating disorders (obesity, excessive diet, anorexia, etc.) detected early through monitoring canteen food consumption patterns of students. Thanks to NEC RFID Canteen Management.
School asset thefts prevented by RFID location tracking solutions with RFID tags to offer real-time visibility of assets. RFID-activated doors can be installed to prevent unauthorized entry to secure areas (e.g. exam paper rooms, server room).
Network security left in good hands of NEC's Managed Services to ensure:

Proactive monitoring of server applications, network devices and IP voice quality;
Hardware and software maintenance keeps pace with changing campus needs; and
On- or off-site NEC support frees staff to focus on teaching or key project.
---