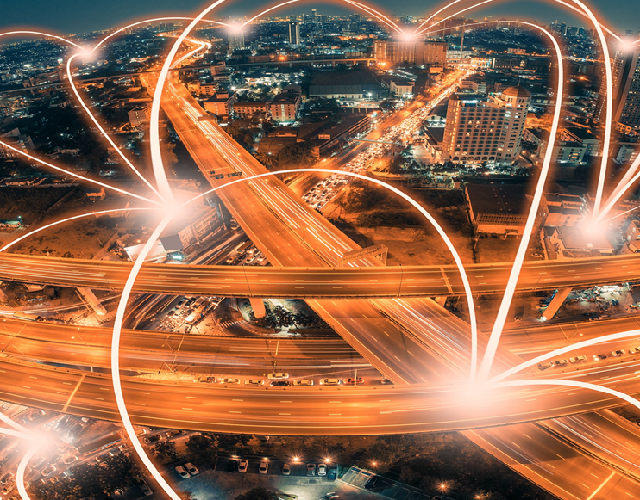 What is Required for Telecom Network Transport in the 5G Era?
Significant architecture changes may not be required for telecom transport networks unlike the RAN space where massive evolution is required. However, as a variety of people and things are increasingly being connected to the internet, including IOT devices, traffic demands are becoming diversified. The required function of transport networks is changing in tandem, and a much higher network performance than what 4G could deliver is now required.

Service Providers need to address the following challenges for deployment of a 5G-ready transport network.
・Flexible and efficient network evolution from 4G to 5G,
while minimizing deployment cost.
・Selecting the best network architecture, topology, and product,
which can coexist with legacy networks.
・Avoiding complicated network operation and management.

NEC is supporting deployment of 5G-ready transport networks efficiently and effectively, with the combination of global partners' products and NEC's own products in an open ecosystem in accordance with customer demands and requirements. This covers network design, technical support, and network operation through our rich experience with telecom operators in Japan and across the world.


How to Efficiently Deploy a 5G-ready Transport Network
Current network investments should be optimized and utilized for 5G as well. The simplification of legacy networks is necessary to balance the continuous expansion of existing network infrastructure and the new deployment of a 5G-ready network. Simplified network architecture is important in order to accommodate various use cases quickly and easily.

Agile networks and integrated management systems to monitor critical components are also the keys for a successful 5G deployment. NEC deploys a multi-domain and multi-layer network with best-of-breed components selected from global partner products and provides E2E network management oversight to enable the integrated operation and management of diversified network components. Furthermore, this can be connected to a network orchestrator in the future to enable automated and efficient network operations.

NEC enables a 5G-ready network deployment by lowering CAPEX with network simplification, and also reduces OPEX with the integrated monitoring of multiple network components and automated operation.

Use Case of 5G-ready Network Migration
The diagram shows a typical use case for a 5G-ready transport network migration.

NEC has its own product hardware-based front haul solution in addition to its role as a system integrator enabling an open ecosystem.

NEC has the capability to consult CSPs by creating transport network migration scenario designs and best-of-breed proposals based on customer requirements through its rich experience and technical expertise as a hardware supplier.

In this use case, NEC created a transport network migration scenario by simplifying the network with a wavelength-division multiplexing (WDM) filter and small form-factor pluggable (SPF) type module, minimizing the number of nodes. This also enables scalability to easily increase network bandwidth in future.