NEC places itself at the heart of the open ecosystem
as network integrator at LATAM Telco Vision Forum

The advent of 5G and its technological breakthrough opens a new chapter of experiences to revolutionize vertical operations and consumer life with new experiences, products, and services, in innovative, unprecedented ways. Communication will be amplified, with new services and use cases, to make life better and more practical. However, to take full advantage of its potential, 5G requires technical capacity, cutting-edge infrastructure for the integration of multiple microenvironments. A significant investment is impelled by operators to deliver the sophistication and diversity of uses brought by 5G, leading to an imminent need to change the mindset and making smart choices to enable them to thrive throughout the competition.
As a clue to address these challenges, on March 16 and 17, NEC hosted Latam Telco Vision Forum, an online event supported by Telesemana, a Latin American media specialized in telecommunications. The key speakers included thought leadership from various sectors ranging from analysts such as GSMA, Analysis Mason, service providers such as NTT DOCOMO, Millicom, V.tal, Neutral Networks, enterprises such as Lumen Latam, Raizen and NEC's global alliance partners such as A10 Networks, ADVA, CISCO systems and Juniper Networks.

NEC's 5G Vision to Bring Real Benefits for Operators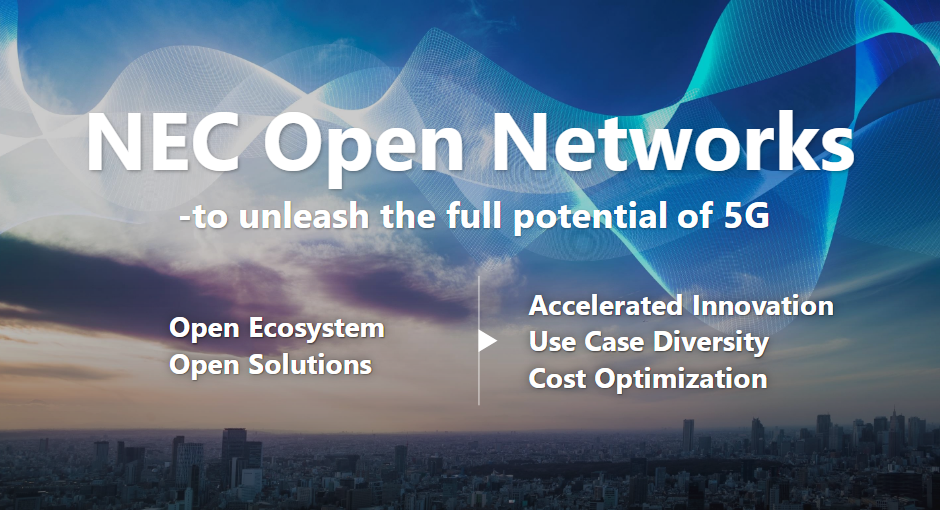 One of the key highlights of the event was the session of Mayuko Tatewaki, GM of Service Provider Solution Division (currently SVP of 5G Strategy & Business), sharing the company's 5G vision. She stressed that in the 5G era openness is the key for service providers to explore the wide possibilities for launching new services in an agile manner.
All market players are nowadays eager to get a clearer idea of where 5G is heading and how its network and services can be applied and monetized in the real world. Today NEC is already working on flagship 5G projects that have successfully brought effective benefits to particular industries, business and society in Japan such as remote and automated control for 1) heavy construction machinery and 2) constructional waste recycling using video analytics and artificial intelligence to increase productivity and avoid hazards for the workers. "In both cases, there was an increase in productivity, labor optimization and cost reduction, which is fundamental in a country like Japan, where aging society and lack of younger workforce is a critical issue. In addition to bringing better results to businesses, those applications also benefit society," said Tatewaki.
5G is the technology that will connect everything from people, things (IoT) and industries generating diversified use cases. This is the era in which a single supplier simply and realistically, will not be able to deliver all the requirements anticipated for 5G and beyond. We are at the verge where it is necessary to invest in qualified networks, with open architecture, based on diverse and tuned ecosystems, in virtualization and in cloud solutions. The promises of this technology can only be fulfilled through open networks and well-structured ecosystems, which will guarantee the flexibility, innovation, and agility necessary for the unique requirements of each new use case.
To facilitate flexible and agile networking in the 5G era, NEC launched "NEC Open Networks" during MWC Barcelona 2022, which is a complete suite of solution comprised of its own products and that of a wide range of partner ecosystem covering RAN (Radio Access Network) solutions, xHaul transport network, converged core, operations automation, as well as systems integration services to unlock the full potential of 5G. This is NEC's approach to driving innovations with qualified partners to the business and society in constant evolution, with resilient and reliable network services that removes dependence on a single supplier (lock-in) and results in cost optimization.
Open Transport Networks in the 5G Era
With openness and disaggregation becoming the mainstream of the end to end network in 5G, the transport domain needs to be transformed as the backbone to accommodating increased traffic and flexible 5G architecture. Now every operator needs to consider their own path to achieve innovative and optimal transport network for 5G. The key here, for a successful transformation is tailor-made services with which the most simplified and optimized architecture and automation capabilities can be designed for each operator.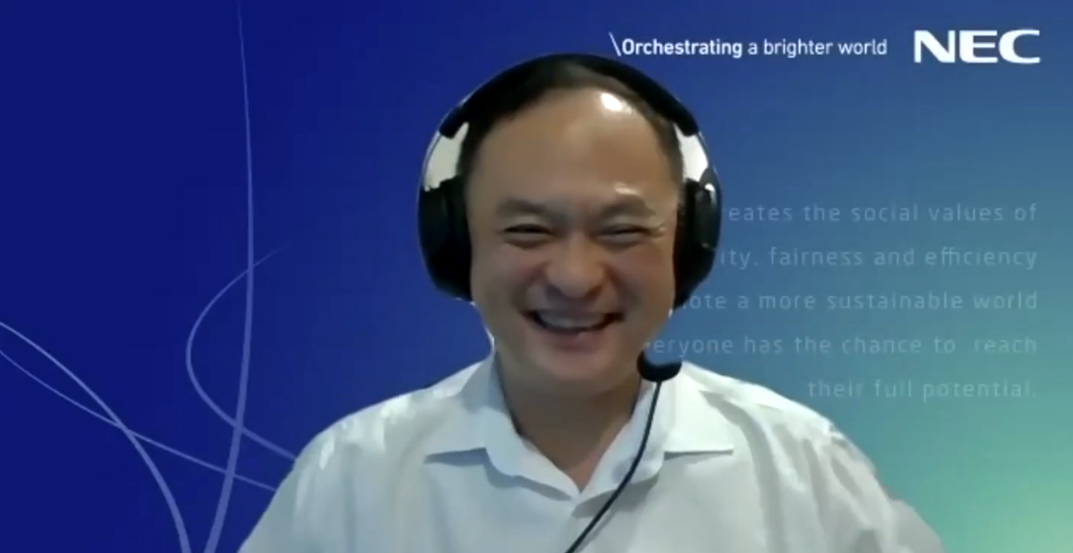 In MWC Barcelona 2022, NEC upgraded the 5G xhaul transformation service with Automation Ecosystem which includes key partners such as Accedian, Cisco, Juniper Networks and UBiqube. Leveraging automation for both customer's transformation and NEC's own services enhancement, NEC takes the lead to navigate each operators' transformation journey toward next-generation xhaul transport networks. Placing itself in the driver's seat of this journey is NEC global Centers of Excellence(COEs). Combining NEC's global experience of over 100 transport network projects and local/regional expertise across more than 150 countries, the team of experts at the CoEs provide comprehensive, customized and advanced services ranging from consulting, network analysis to migration.
"My goal is not to win a project, but to take this journey together with our customers and partners," commented Roberto Murakami, GM/CoE head of Service Provider Business Unit, NEC Latin America.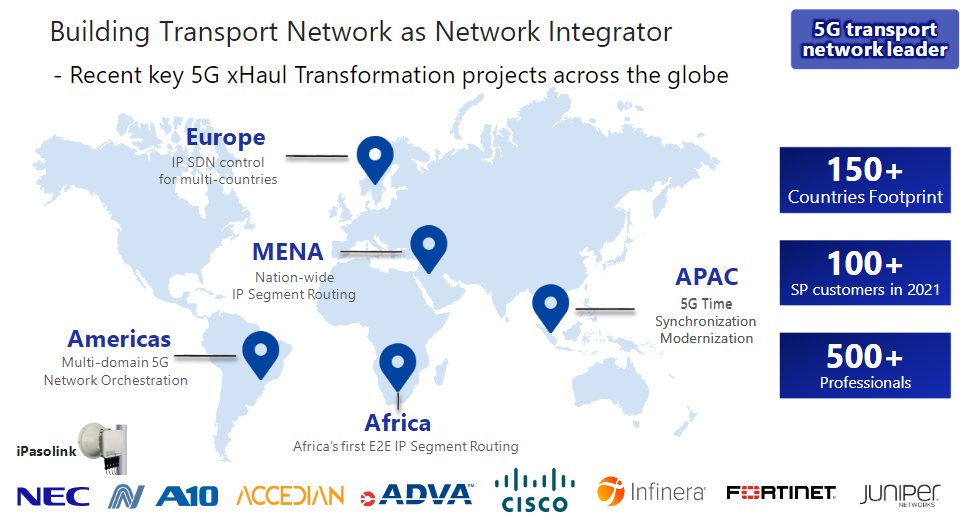 Toward a True End to End Open Network
NEC Open Networks is well received from the market, represented by its being selected for multiple Open RAN initiatives globally, as well as myriad projects in other domains of open network solutions. It's time to take a step forward and revolutionize conventional ways to drive innovation by embracing true freedom of choice throughout your network with NEC Open Networks.