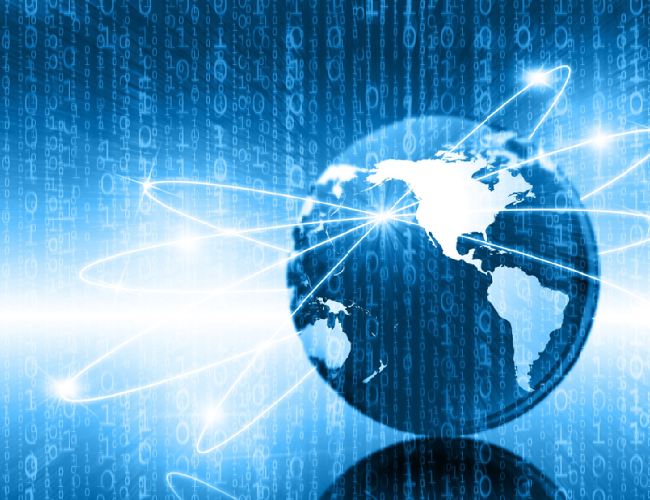 5G-ready Transport
Use Cases
The arrival of "true 5G" will enable hyper diversified use cases. This implies that CSPs are required to optimize their transport network and make it capable of accommodating various needs required to launch new services. An efficient way to build an optimized network is to select and assemble the best-of-breed, cutting-edge solutions from the diversified supply chain and implement a transport network architecture that enables a seamless migration from 4G to 5G.
On the other hand, as the transport network becomes more diversified and complicated, CSPs need visibility and control over the end to end network to assure carrier-grade, stable performance of their services. Nodes synchronization and performance monitoring are examples of viable solutions NEC offers to help CSPs overcome forthcoming challenges associated with "true 5G."

Precise time synchronization within communication network nodes plays a critical role in operational handover of user equipment and carrier aggregation to accommodate the explosive data traffic caused by increased use of services such as real time video streaming and online gaming.
In addition, Time Division Duplex (TDD) – where uplink and downlink are separated and allocated different time slots within the same frequency band – has become the mainstream of multiplexing technology in 5G, placing time synchronization as key to maintaining the quality of services required for the extremely time-sensitive use cases.

NEC provides precision timing solutions to meet service requirements for communication networks with the synchronization of frequency, phase and time. In addition to the frequency synchronization which has been provided inherently for the transport network, phase and time synchronization are also essential for 4G and further towards 5G-ready transport network.

In terms of mobile network, precise synchronization is required closer to the end users as time sensitive use cases increase.
Compact grandmasters need to be deployed further out at the edge of the network, unlike the traditional network with the big grandmaster placed centrally and providing network based timing to thousands of base stations.

To help CSPs efficiently implement timing solutions, NEC has several flexible and vendor-agnostic options to offer depending on the installation site such as an small form-factor pluggable (SFP) module which can be added to the existing network without any additional transmission nodes, and a compact pole-mount type which can be installed in space-limited locations.
The combination of satellite and network based timing enables intelligent, highly reliable synchronization.

Our timing solution is compliant to the standard protocol of PTP (Precision Time Protocol), enabling time synchronization in locations where reception of GPS signals via antennas had been difficult in the past e.g. indoor shopping malls, interference by buildings.
Furthermore, NEC can offer CSPs an optimal synchronization deployment proposal towards 5G based on network topology analysis and assessment.
Performance monitoring solution
As the industry transitions to open network architecture, network disaggregation and vendor diversification are accelerated, causing network architecture to become more complicated over time. In order to improve operational efficiency, for instance to enable preventive maintenance and speed up root cause analysis, visualization of the network becomes a necessity. Additionally, as virtualization becomes more common, there is a need to manage both the underlay (physical) and overlay (virtualized) networks.
Additionally, performance monitoring becomes vital in order to improve trouble shooting and QoS as industrial 5G use cases increase and assurance of SLA become more important for CSPs to further grow their B2B businesses.
NEC provides monitoring and analysis services leveraging a performance assurance platform to enable end-to-end network, application and service performance visualization.
This solution can be applied to monitor open, multi-vendor network environments that are expected to become the mainstream in the 5G era, and also provide flexibility to adjust the performance criteria depending on the requirements of each use case.

Monitoring the end to end network as a total system will enable efficient preventive maintenance and will also facilitate corrective maintenance by expediting root cause analysis to strengthen ability to maintain SLA with customers.One of the key features of the solution is the granularity of sampling. This feature enables immediate preventive/corrective measures by identifying issues in real time that cannot be detected from a periodical analysis report only showing average performance data.

Additionally CSPs can start monitoring their existing network without interruption of service by using SFP modules.
Visualizing network performance will enable CSPs to identify potential faults at an early stage and reduce time to recovery resulting in improving user experience by maintaining the SLA.
We pride ourselves as a long term player, contributor and innovator in the telecom industry.
With our domain expertise ranging throughout all layers of the network including RAN and transport, we are capable of providing professional services to analyze, assess and propose an optimized network for CSPs.
Our proposals are based on a best-of-breed selection that meet the individual needs of CSPs, and the examples shared above are solutions that are immediately beneficial for efficient 4G operations and essential requirements to enable "true 5G".
A trustworthy partner bringing valuable solutions through our ecosystem, we are confident to help CSPs follow through a seamless transition to a 5G-ready network.