Smart Small Medium Business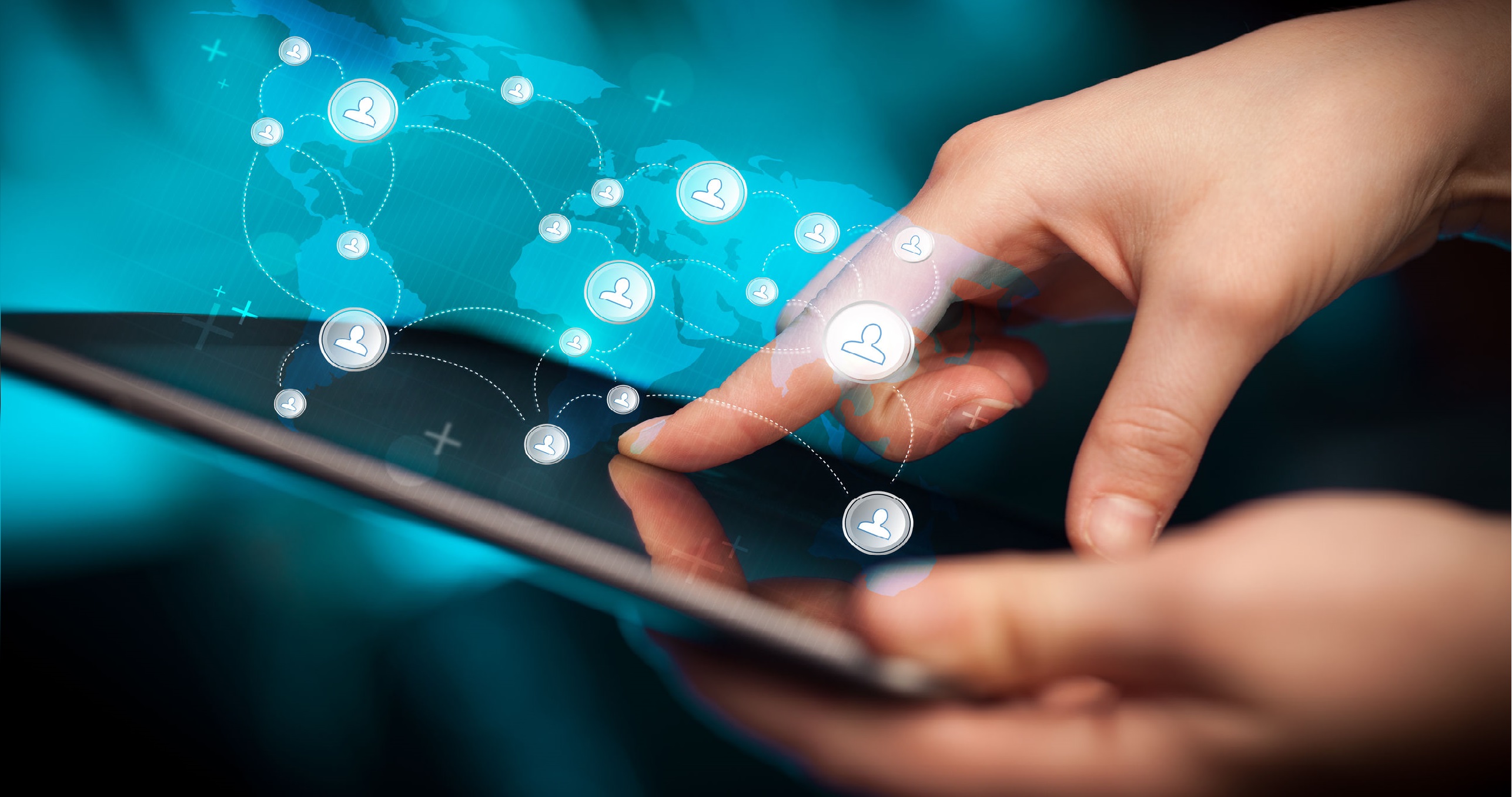 Today's competitive business environment means that employees are no longer bound to desk – you need to be mobile and be able to work regardless of where your work takes you to. NEC's softphones for iOS and Android allows you to make and receive calls from virtually anywhere as if you were at your desk. In the office, connect your Wi-Fi and you are ready to handle your calls. Out of the office you can use your mobile data to handle your calls and this keeps you connected even when you are away.
Deploying Smart SMB Solution can make your company cost efficient than using call forwarding services and keeping your employees connected where ever they go.
Solution Overview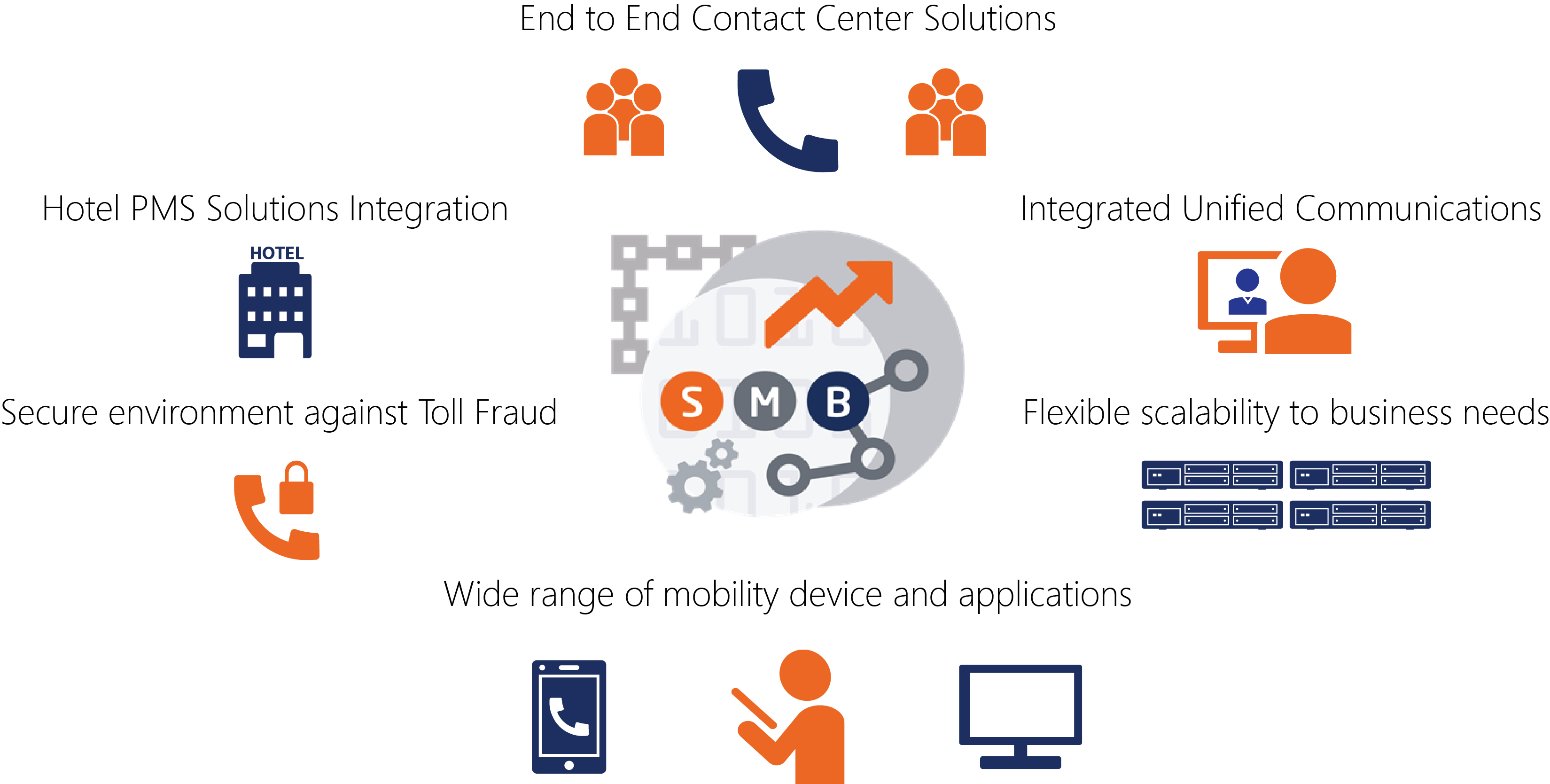 Hotel PMS Solutions Integration - Easy integration to hotel existing PMS solutions without having the need to incorporate new infrastructures
End to End Contact Center Solutions - Offers contact center solutions that allows data analytics of operations and automatic call distribution
Integrated Unified Communications - Unified Communications such as Video Conferencing and Screen Sharing is fully integrated
Secure environment against Toll Fraud - Able to track and notify users of suspicious call activity, keeping business preventive against any fraudulent activities
Wide range of mobility devices and applications - Supports various mobile devices and applications without requiring additional hardware specifics
Flexible scalability to business needs - Ability to cater from Startups to Enterprise level, Hospitality to Retail, fully scalable by business needs
Benefits and Key Features of Solutions
Lower your Costs
Powerful communications for a small business budget
Increases your productivity
Sophisticated solution, simple to use
Excellent remote/home office capabilities
Office level functionality from your remote/home office
Future-proofs your business
Value for your money and tailored to your needs
Improves customer service
A solution to help you be more responsive and improve your customers experience
Keeps up-to-date effortlessly
Never miss a thing with easy access to key information
Remain contactable on the road
Carry your office number with you using Mobile Extension
Simplifies administration
Applications make management easier
Reach crucial business decisions faster
Built-in Conference Bridge provides convenient options for meetings
Featured Solutions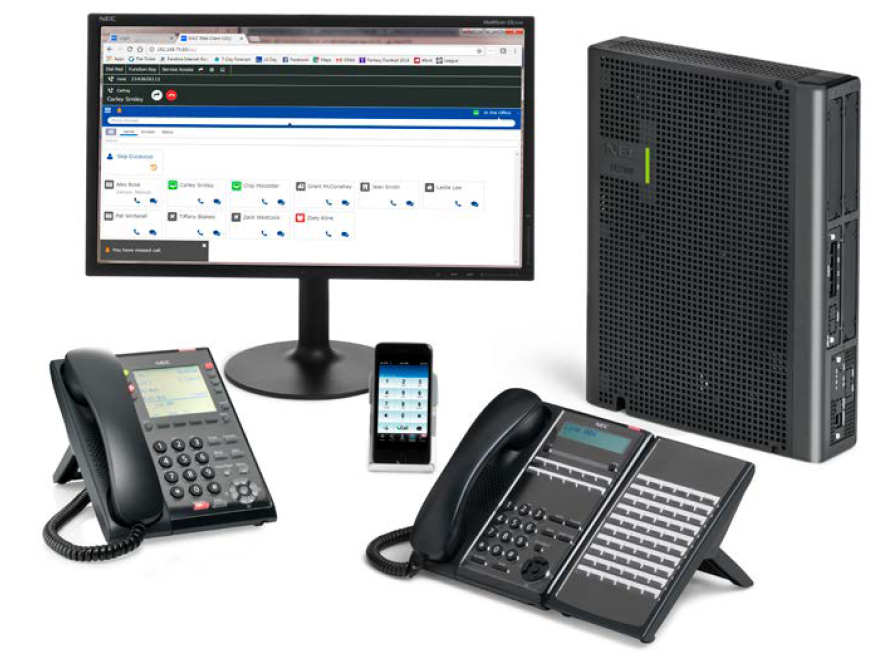 SL 2100 Communications System
To assist in maintaining a positive customer experience and a high level of service, businesses today need to have workforces that are available and 'on-demand' from any location.