What is VMware Virtualization?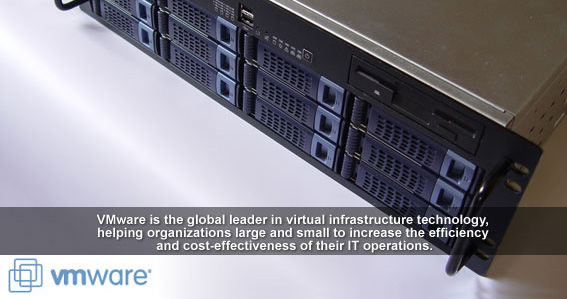 NEC's thin client system, Virtual PC Center, adopts virtualization technology infrastructure provided by VMware

The virtualization technology is used to virtualize each PC onto a centralized server. Original management technology delivers both an efficient use of resources and fault-resistant characteristics. The Virtual PC Center offers a total solution, from PC use through to management and operation.

VMware virtualization technology reduces installation and operating costs, while improving service levels by delivering greater operational efficiency, flexibility and availability.
Benefits of adopting VMware virtualization technology
Centralizing computer resources on servers reduces hardware maintenance and space costs
Integrated server management reduces management costs
Flexible provisioning that adjusts to server load
Allows legacy systems to co-exist in new hardware environments
Accelerates the lifecycle for developing and introducing new applications
No downtime when transferring a running system to another virtual PC
Functions of VMware virtualization technology for VPCC
Integrated management of virtual PC
Optimal distribution of server resources
Addition of new users
Installation of applications and patches
Recovery from failure
Automatic access to virtual PC from user terminals (client management option function)