Sustainability is the key to unlocking smarter cities, safer lives
Half the population of ASEAN live in cities and that concentration of people is growing at twice the rate of rural populations. While the per-capita use of resources is lower for city dwellers than rural citizens, the pressure on resources is concentrated in one location with demands on energy, resources, housing and hospitals growing faster than the rate of development.

To keep pace with this development, ASEAN nations must adopt smart city approaches to managing these resources and use technology to accelerate the transition.

For companies operating in this region, this presents an opportunity - to facilitate development and achieve corporate sustainability goals by investing in green technologies. Recognised ESG frameworks encourage this activity with strong business ethics, environmental preservation and social impact forming the backbone of the measurements.
Smart cities change lives
Smart cities are the convergence of technology aimed at improving the lives and health of all citizens. From transforming manufacturing to a low-waste and low-emission process to enabling electric vehicles and improving access to public services, smart cities use digital transformation to build equity.

The gap in development between cities in our continent is vast with governments in Kuala Lumpur aiming for net zero emissions while Manila grapples with unsafe levels of PM2.5 in the city air. Smart cities support a fairer progression to sustainable development with technology enabling a rapid progression for the countries most in need of change.

Let's look at two cities in our region on very different development paths: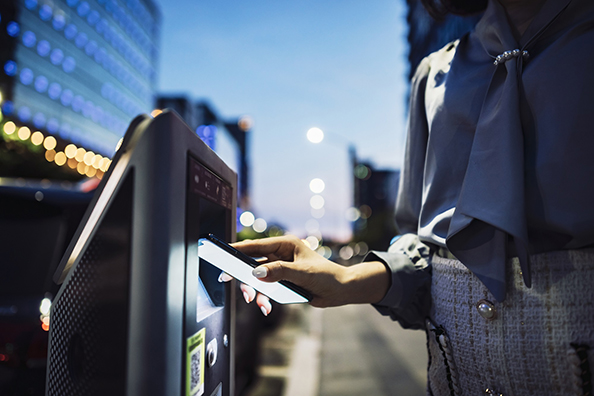 Singapore and Thailand - A tale of two tigers
Singapore's economic growth in the late 20th century earnt it the label a Tiger economy - a country whose rapid growth and higher standard of living is seen as a model of change. Thailand's 21st-century focus on export and technology has earnt it the label Tiger Cub - a developing nation predicted to experience high economic growth. Despite two different paths to development, both countries owe success to the embracement of technology.

In Singapore, the Smart Nation project put the city-state ahead of its economic peers by integrating Big Data and networks into city services. Focusing on how digitalisation could improve the lives of citizens proved the right approach with persistent recognition in the UN's Smart Cities index. The index recognises the success of smart city approaches based on five quantitative indicators; smart infrastructure, smart economy, smart services, smart governance, and smart innovation.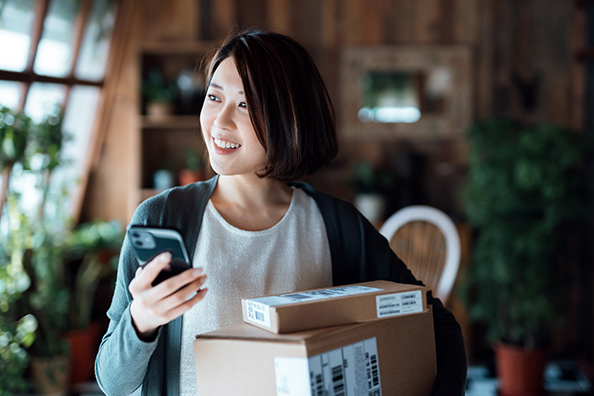 Thailand, in comparison, has focused on digital transformation, an activity that is predicted to grow the digital economy in value to $53 billion within 4 years. The strategy has meant that Thai citizens are some of the most connected with 84% shopping online compared to a global average of 77%. For businesses operating in the region the growth potential is large when the nation's investment in digital transformation is aligned with the company's digitalisation of products and services.

NEC's work in Thailand shows the nation's investment in smart cities as a key indicator of development and the primary path to economic growth.

Siriraj Hospital in Bangkok invested in a smart surveillance CCTV system with face recognition to improve patient experience and upgrade their security. The resulting triage system moves staff and patients rapidly through the building thus reducing the idle time that increases the risk of infection.

The Thai government also initiated a project to promote sustainable industrial development while protecting the environment through careful management of hazardous waste. NEC developed a fleet management system that tracked waste truck routes and detected unusual activity such as illegal dumping.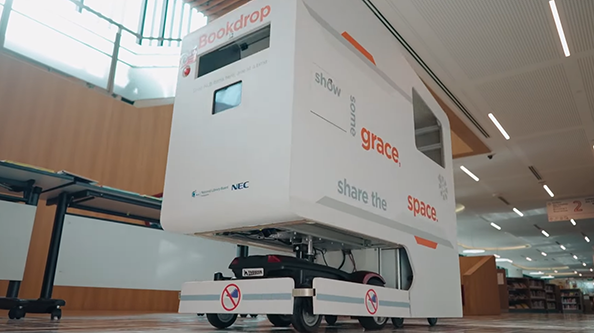 In Singapore, government activities such as smart libraries indicate where Thailand's smart city investment may progress to. Working with NEC, the Singapore government increased access to library services by automating manual activities that reduced the time staff could use to support patrons. This supports educational inclusion by freeing time for the type of complex human interactions that cannot be replaced by robotics. As Thailand's economic strength grows it is expected that spending on public services will increase in line.
Accelerating development with sustainable technology
For companies in Thailand, investment in smart city initiatives satisfies an ethical imperative and a growth strategy. Green technologies, by their very nature, are low waste, low energy and sustainable with a focus on a circular economy that ensures longevity for new operating models.

A critical manufacturing hub in ASEAN, Thailand will continue to provide growth opportunities for businesses investing in Industry 4.0. Even businesses at the end of the supply chain look set to benefit from improved visibility along the chain with technologies such as blockchain for raw material sourcing, IoT in the production line and fleet management for delivery operations.
Smart cities for sustainable development
For our city-dwelling citizens, investing in smart cities improves access to services, health and economic opportunities. In Tiger Cub nations such as Thailand, these investments are proving to be the key to sustainable growth and provide an opportunity for companies to both weather uncertainty and achieve corporate sustainability goals.

NEC is the enabler of that journey. Our products and services achieve sustainability by digitising operations, reducing waste and automating carbon-heavy activities. Underpinned by robust cybersecurity, our technology provides a secure and continuous way to build smart initiatives for businesses and governments.
Talk to NEC about building efficiencies into your business.
Sae Soon Quah
Head of Regional Marketing and Communications
NEC Asia Pacific

Sae-Soon Quah brings close to 2 decades of combined Global Integrated Marketing Communications, Analyst Relations, Market Intelligence, and Consulting experience. Presently, he holds the position of Head of Regional Marketing Communications at NEC Corporation, where he assumes responsibility for overseeing the branding, marketing communications and thought leadership requirements of the ASEAN region.

Sae-Soon's career has been a journey across Malaysia, Singapore, and Japan, marked by his leadership in globalization efforts that have helped transform the company's brand and market presence.

Before joining NEC Corporation, Sae-Soon held roles at International Data Corporation (IDC) and KPMG, further enhancing his expertise in driving growth and excellence in the dynamic landscape of marketing and communications.