Combating payment fraud in this digital economy
Online threats have increased exponentially, riding on the digitalization wave that occurred with COVID-19. Particularly for the financial sector, we are witnessing an upward trend in both usage of digital payment systems and increasing complexities in tactics employed by cyber criminals to gain access to such unauthorized data.
The question now is, are digital payments safe?
Online financial frauds and digital payment scams are not exactly new. But it has been further accelerated as more businesses are conducted online, even more so with the pandemic still raging globally.
Digital payments are fast becoming the norm, for convenience as well as other factors such as hygiene, safety and efficiency, given the pandemic. This pandemic has certainly accelerated further acceptance of cashless and contactless payment, from QR codes, to biometric-enabled digital payments. As more and more transactions are happening online, the risk for online fraud also increases in tandem. Hence, it is critical that more secure solutions are deployed to mitigate such risks.
Identify theft and fraudulent payments are also increasing. Such risks can be mitigated with better technological advances such as "liveness detection" for biometrics, which reduces fraud from fake photos, videos etc., and tools that enable criminals to masquerade as the real person. Multi-modal authentication, be it with multiple biometric domains, such as facial, iris, fingerprint, or with multi- factor platforms such as password and biometric, device and biometric, etc., can reduce the risk even further.
In addition, artificial intelligence, utilizing deep learning, will certainly help in reducing potential payment fraud. Such solutions will help to identify potential unusual transactions, or potential risks associated with certain patterns of transactions.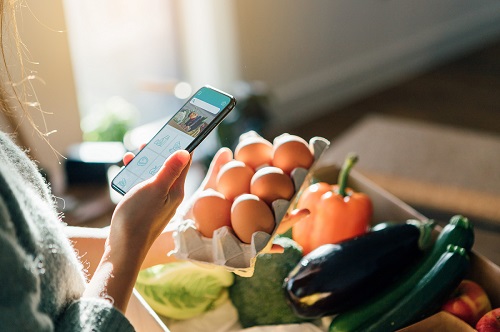 In the near future, cashless and contactless payments will become the norm for all transactions. Digital banking will be the primary mode for the vast majority of customers in performing their financial and banking transactions. There also will be the emergence of more forms of official Digital Currency, or Digital Coin, such as the Digital Yuan.
In the midst of these rapid changes, the pandemic as well as the growing need for sustainability, have accentuated many industry pain-points and concerns. For example, the accelerated shift towards e-commerce will increase the use of embedded banking capabilities. There also will be further increase in cross-border, cross-currency and B2B payments such as the recently announced India and Singapore linkage of payment systems between the Unified Payments Interface (UIP) of India, and Singapore's PayNow. With this, data has become the new "fuel" and data mining has become widely used, rapidly raising concerns about data privacy and cyber security.
However, these areas of concern are also opportunities if we tackle them heads-on. In this sense, collaborations between traditional financial institution and Fintech / technology companies to spur innovation in new areas, including the circular economy will be more and more important.
NEC supports financial institutions in their initiatives to improve efficiency and transformation. Our Value Chain Innovation Lab, a digital finance and banking incubation lab team focused on Asia Pacific, aims to execute the MVP hypothesis through collaboration and co-creation with banks, FinTechs and other financial institutions. Thus, by partnering with banks in their transformation journeys, we will operationalize and scale up new value propositions with banks and financial institutions.
Digital identity using biometrics, one of NEC's strengths, is another innovative way to accelerate the efficiency and transformation of financial institutions. For example, NEC has provided face recognition to E.SUN Commercial Bank in Taiwan, contributing to safe, secure and convenient financial services. Furthermore, NEC is also helping financial institutions utilize A.I. with advanced A.I. platforms such as dotData.
At the earlier Fintech Connect Asia in October 2021, we talked about the latest industry disruptions accelerated by the pandemic, and how the latest solutions, such as the evolution of digital identity with biometrics, are becoming more human-centric and will lead us towards Society 5.0, the next evolution of social development beyond Industry 4.0. During the event, Walter Lee, Evangelist and Head of Public Safety Consulting, also shared how A.I., ethics, and governance are becoming increasingly relevant and important as advanced A.I. solutions are being deployed to improve security, efficiency, and effectiveness in the industry.
You can hear more from the FinTech Connect/Paytech webinar session

here.
Satoko Shigeta
Senior Manager of Regional Public Relations
NEC Asia Pacific
Since starting her career at NEC Corporation, Satoko has taken on multiple responsibilities. During her time in Tokyo, her roles included driving product solution sales for the government sector, biometric product promotion, and leading corporate culture transformation. She was appointed Senior Manager, Public Relations, at NEC APAC in October 2020. Now based in Singapore, she drives NEC's communication efforts in Southeast Asia.

Mounting a counterattack on Payment Fraud
You can watch the interview here.
Society5.0
A human-centric, inclusive and sustainable future powered by innovative technologies
Subscribe to our newsletter
*By subscribing, you consent to send your information to and agree to be contacted by NEC APAC via your details provided. Your information shall be used in accordance with NEC Asia Pacific Pte Ltd's Privacy Policy. Refer here for more information on how NEC Asia Pacific protects your personal data.