As technology matures, smart cities take a more nuanced, human-centred approach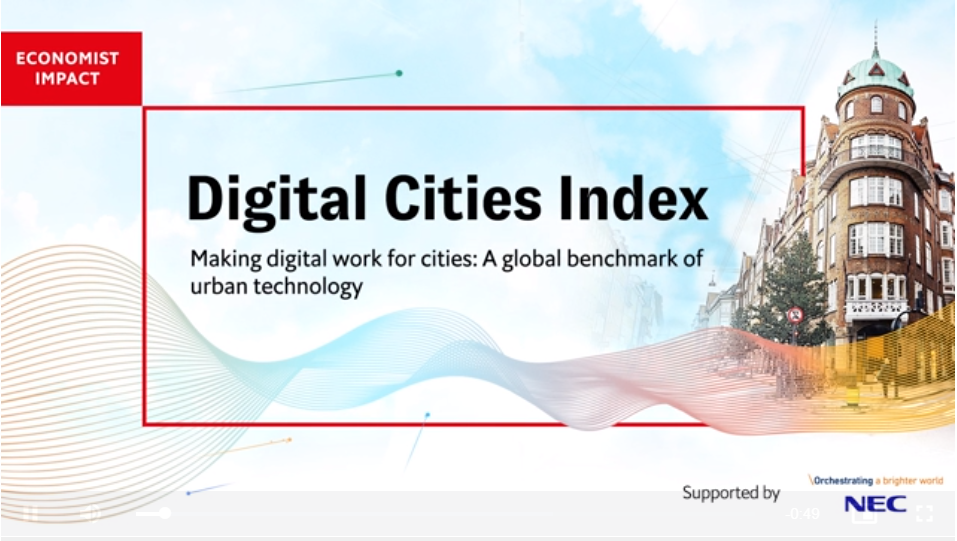 More than a decade since the idea of smart cities emerged, the concept has become more nuanced in a shift to meet new goals and overcome challenges that have appeared along the way. Instead of a strong focus on technology, from 5G to the Internet of Things (IoT), many city planners are looking to get citizens more involved in creating a ground-up, organic and human-centred approach. While each city differs in its approach to creating a more sustainable and liveable urban environment for citizens, most cities are also equipped with years of experience to draw on in optimising the technologies they can embed to tackle their pressing challenges. These are among the takeaways from the latest Digital Cities Index (DCI) 2022 developed by Economist Impact and supported by NEC.

Released on 9th June, it considered four key pillars —connectivity, services, culture, and sustainability— to assess the extent and impact of digitisation in 30 global cities.
In terms of connectivity, measured by comprehensive, high-quality, and reliable Internet links that are the foundation of digital service delivery, Copenhagen and Singapore top the charts. They are followed by Zurich, Beijing, and Sydney. It is clear that city planners understand that the underlying infrastructure has to be set up for digital services, from e-government to financial services, to flourish. All but one city in the index have a 5G strategy in place either at the national or local level. However, there is still a gap in many cities when it comes to having the right connectivity levels for digital transformation. Half of the cities in the index score below 70 out of 100 in on this benchmark, though the pandemic has prompted many cities from Washington DC to Jakarta to bolster investments in connectivity, such as offering free Wi-Fi or adding hotspots. No matter what stage of the digital highway rollout they are at, city planners will have a choice – to either build the roads first and expect the traffic to come later, or build them incrementally as demand grows.
Increasingly, the top-down technocratic approach is being reshaped into one where the technology is built to solve problems and improve the lives of citizens, noted the author of the DCI. While some cities have tried to ramp up "frontier" technologies such as artificial intelligence, IoT, cloud computing, and 5G mobile broadband with a technocratic focus, this early approach is becoming more nuanced today. For one, buying and setting up the latest technologies in a big citywide rollout can be costly if the hardware becomes outdated before citizens manage to make full use of them. While some foundational pieces such as broadband arguably have to be in place early, many others such as IoT sensors can be deployed as use cases emerge. The technology has to help communities find a solution to a pressing problem. As cities look to make fuller use of emerging technologies such as AI and machine learning, engagement with affected communities is becoming more important. A lot more time will have to be spent evaluating, say, the impact of these technologies before they are rolled out. After all, if a shiny new sensor network does little to improve the lives of citizens, then it would not have done its job.
In Singapore, GovTech, the government agency that rolls out various digital services such as its national digital ID to citizens, regularly holds feedback sessions with the users to assess the quality of e-government services. Some cities are more formal in their citizen engagement efforts. In the Netherlands, for example, a law makes citizen participation crucial to decision-making in regulations. Increasingly, city planners would have to look beyond drafting a big strategy for a smart city. Just as important is constantly communicating it with citizens and adjusting and reiterating the technology rollouts that affect citizens.
In other words, a more modular approach to setting up smart city deployments. In IT parlance, this means an agile development model that reinforces the need to keep adapting and iterating regularly instead of rolling out a large project and then slowly gathering feedback before the next big update.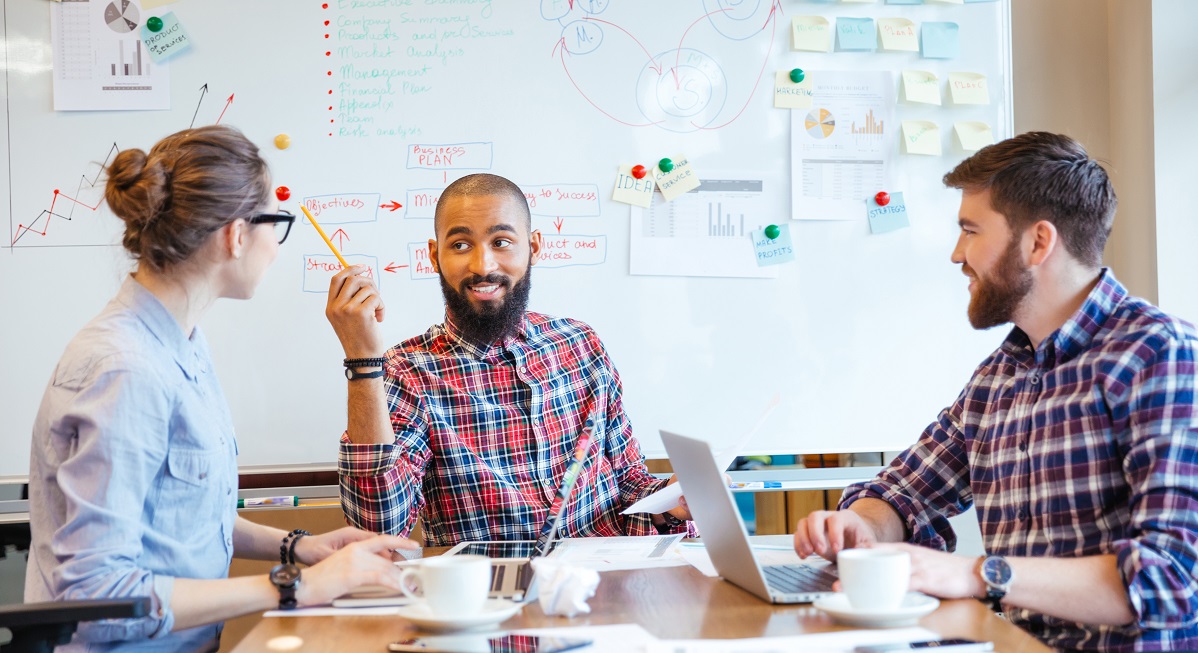 In the years ahead, increased citizen participation is also more important because technologies will no longer just mean faster and easier access to services but also raise issues such as privacy and inclusion. Citizens might want guarantees to ensure, for example, that a contact tracing app used during the pandemic is restricted to a few specified and narrow uses. Or that the AI involved in assessing a citizen's access to social security benefits can be made to explain its decisions. Even as technology helps make processes more streamlined and efficient, citizens have to be able to manage and adapt it to achieve an agreed end-result. The evolution of technology seems to be unstoppable. For example, digital twins, already used extensively in smart factories today, may be an important part of the city's digitalisation plan as a Metaverse City. With a virtual city, any plans they have can be simulated before actually implementing them. Moreover, citizens could, for example, see in the virtual city how the city will be changed by future plans and vote for or against those plans.
Tied closely to citizen engagement is trust, an increasingly important factor in the success of a smart city. Without citizen buy-in, after all, the technologies deployed in a city will remain just promises to build a more sustainable, liveable, and inclusive environment.

Thus, to deliver those promises to citizens to build a sustainable and inclusive environment, a more nuanced approach is now needed.
Siew Yeng Loke
Vice President Digital Business Unit
NEC Asia Pacific

Siew Yeng Loke leads the overall strategy, design, and delivery of digital services in areas of Customer Experience, Operational Excellence and Ops-tech Integration. His business unit covers Modern Apps, Cloud, and AI in the digital domain for public and private sectors transformation.

He also manages the digital advisory team in NEC and advocates human-centric approach in defining and rediscovering problems before solutions, in support of NEC's social value creation mission.
Subscribe to our newsletter
*By subscribing, you consent to send your information to and agree to be contacted by NEC APAC via your details provided. Your information shall be used in accordance with NEC Asia Pacific Pte Ltd's Privacy Policy. Refer here for more information on how NEC Asia Pacific protects your personal data.