NEC unveils new PX2000UL laser projector in Singapore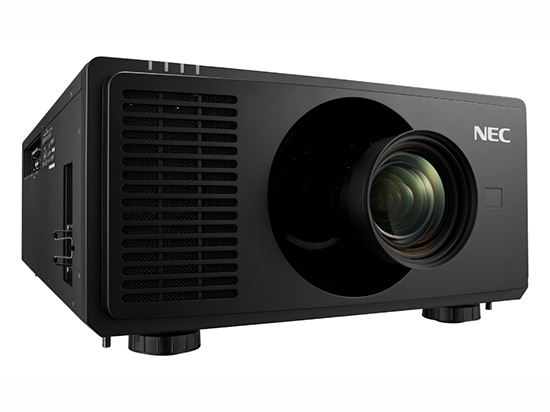 Singapore, 30 April 2020 – NEC Asia Pacific today announced the official launch of the new PX2000UL, a 20,000 ANSI lumens WUXGA laser projector, in Singapore.

The powerful and compact PX2000UL uses 1-chip Digital Light Processing (DLP) that comes near the performance of 3-chip variants in large venue projections. Powered by an additional red laser enabled with the red-blue (RB) laser technology, the PX2000UL is able to produce rich intense colours and achieve a wide colour spectrum that achieves the REC709 standard.

The filter-free sealed optical system design ensures constant light output, longevity and up to 20,000 hours of maintenance-free operations. The lightweight construction of the PX2000UL allows installation at any angle and can be rotated freely. Coupled with its low fan noise, the laser projector is targeted at applications in Higher Education, Retail, Transportation, Museums and Amusements Parks – where large-scale, high bright imaging are essential.

Key benefits of the PX Series projector include:
High performance projector comparable to 3-chip DLP variants– the RB laser technology uses additional red lasers to increase the colour gamut for more vivid images. High light levels are supported by a special Brightness Boost Mode.
Maintenance-free operations – the filter-free laser projector uses a special NEC phosphor wheel that requires minimal attention during its lifetime beyond its initial setup.
ProAssist setup tool – application that ensures hassle-free installations by supporting multiple networked projector setups with all professional capabilities, including lens and geometry adjustment; blending; colour uniformity and white balance. (available from June 2020).
Fuss-free remote adjustment – motorized lens shift, focus and zoom allows easy and flexible setup without the need for cumbersome physical access to the projector.
Flexibility – its lightweight construction (51kg) and robust design makes the PX2000UL a compelling choice for large venue deployments
The PX2000UL ships with a two-year limited parts & labour warranty, and is now available at a recommended retail price of SGD$51,990. For additional information, please visit www.nec-display.com/ap/.
About NEC Asia Pacific Pte. Ltd.
Singapore-based NEC Asia Pacific (NEC APAC) is the regional headquarters for NEC Corporation (HQ: Japan) in Southeast Asia. Established in 1977, NEC APAC provides innovative products and services that promote safety, security and enhance the quality of life for Singapore's residents. Today, NEC APAC drives digital transformation through the areas of public safety, managed services, enterprise applications and infrastructure, financial solutions and multimedia platforms to enable smart cities in the region.

Together with NEC Laboratories Singapore, NEC APAC aims to create social value with solutions tailored to the requirements of local and regional markets. For more information, please visit https://sg.nec.com.

NEC is a registered trademark of NEC Corporation. All Rights Reserved. Other product or service marks mentioned herein are the trademarks of their respective owners. © NEC Corporation.