NEC Asia Pacific adopts Indian Rhinos at Night Safari in support of Mandai Wildlife Group's biodiversity efforts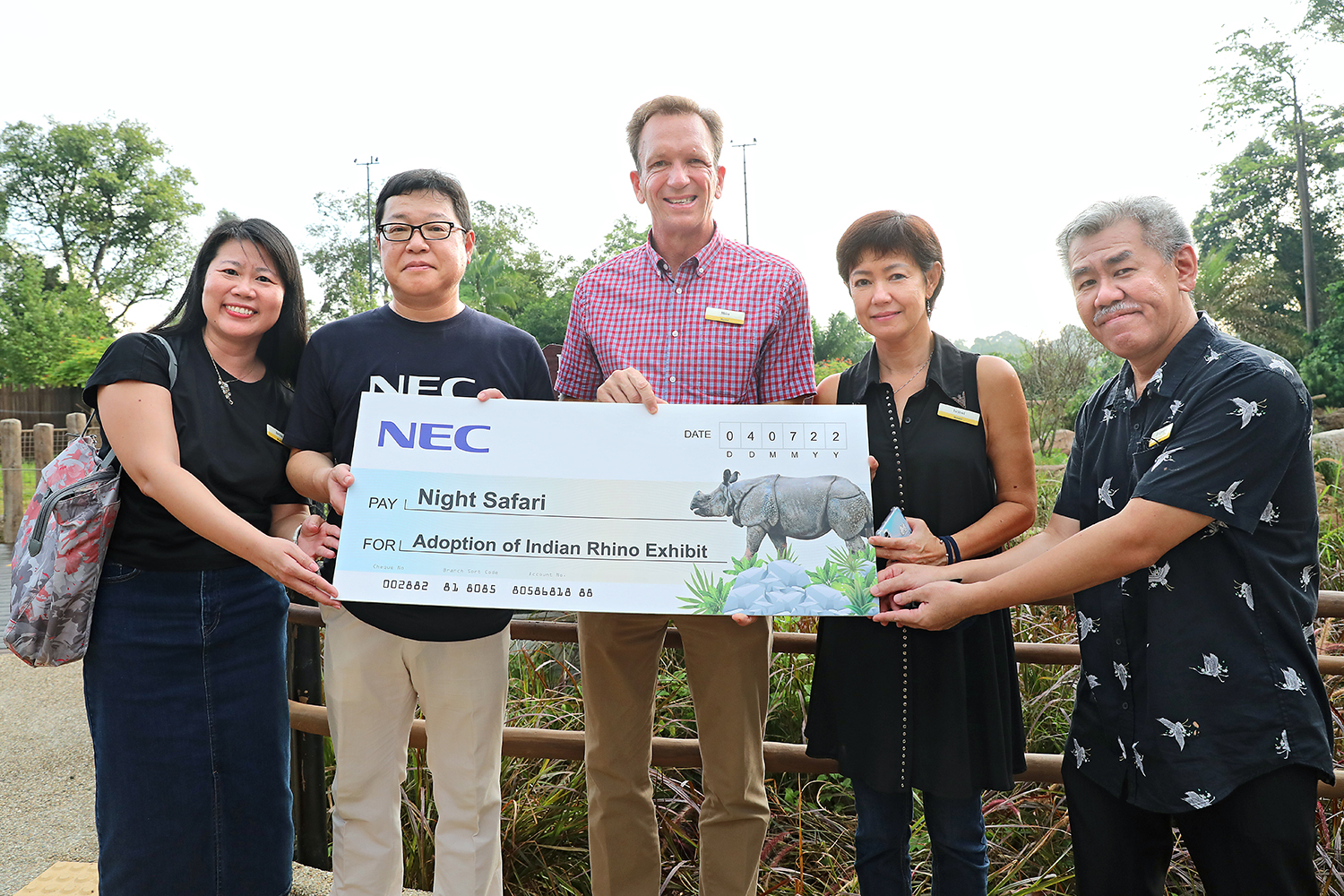 NEC Asia Pacific, which is celebrating its 45th anniversary in Singapore, is proud to be the adopter of the Indian Rhinos at the Singapore Night Safari. This was realised as Mandai Wildlife Group's vision of encouraging people to value and conserve biodiversity synergizes with NEC's vision of promoting a sustainable world where everyone has a chance to reach their potential. An official adoption ceremony took place on 4 July at The Indian Rhino Exhibit, with Mandai Wildlife Group CEO, Mike Barclay and NEC Asia Pacific's President and CEO, Koichiro Koide gracing the occasion.

The Indian Rhino Exhibit houses 4 Indian rhinos, Thulie, Newari, Gomati, and Mary, in a space equivalent to four-and-a-half Olympic-sized swimming pools equipped with mud pools and other features for the rhinos to exercise and wallow in privacy.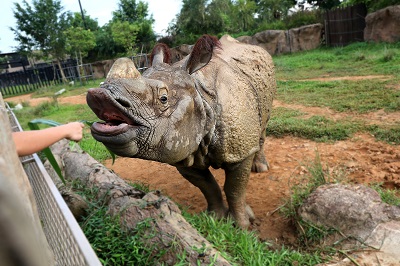 These gentle giants are excellent listeners and move slowly —but they can run at nearly 40 miles an hour (64 km/h) when needed. However, their kind is being massacred for nails (horns are basically cuticles). This is the reality facing rhinos today. They are being poached to the edge of extinction for their horns; or hunted for sports and killed as agricultural pests.

At Mandai Wildlife Reserve, every ticket you buy and every purchase you make includes conservation and is used to support conservation projects in Singapore and across Southeast Asia of wildlife. By championing sustainability best practices, Mandai aims to inspire staff, partners, and communities and empower them to make positive changes to the environment, which is key to protecting wildlife and ensuring the well-being of humanity.

Likewise, NEC also promotes a more sustainable world and reduces environmental impacts on the society in its own business activities and through providing solutions and services, as well as employee activities that contribute to biodiversity. For example, in Japan, NEC is working with local residents to conserve the endangered Damselfly(Copera tokyoensis), which has been confirmed to live within NEC's Abiko Plant. Thus, this adoption of Indian Rhinos represents our commitment.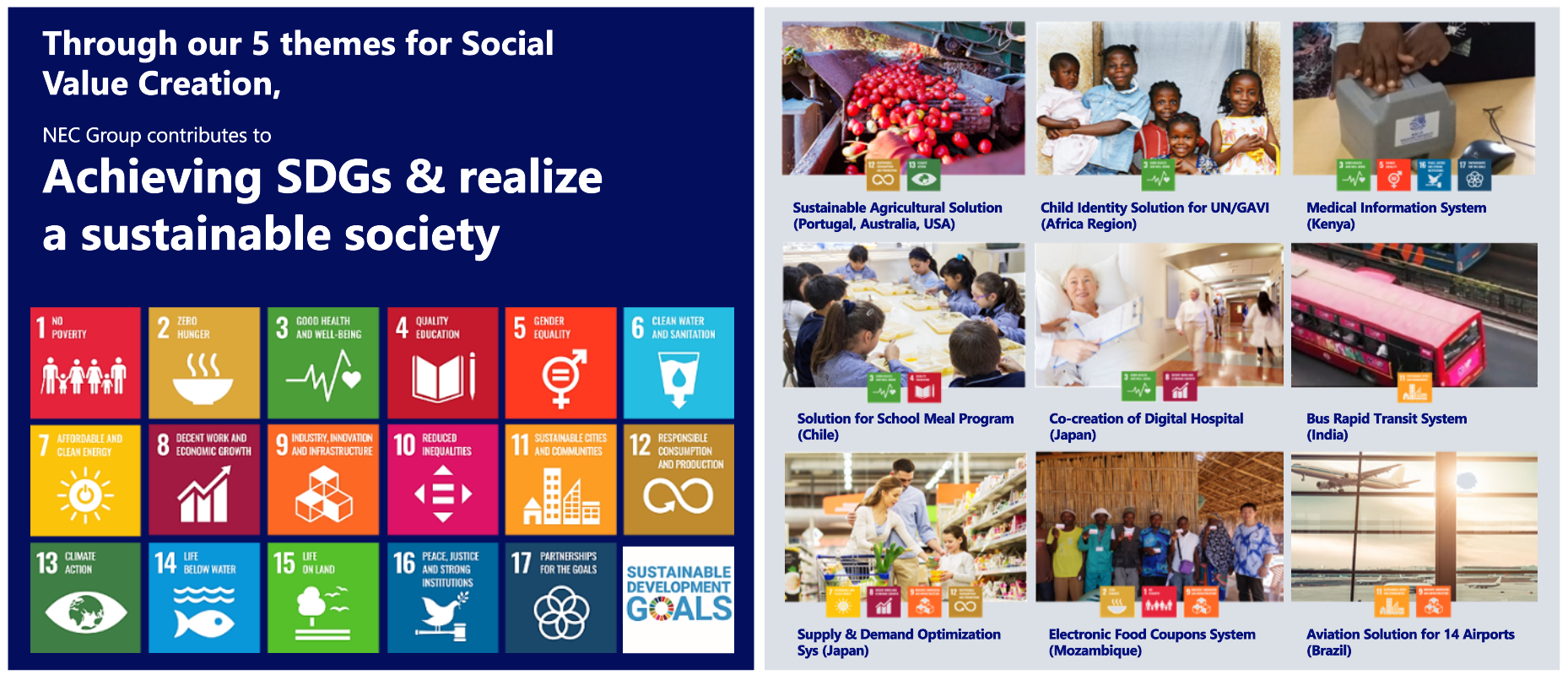 Amid rapid digitalization across sectors and industries in the world, the use of sustainable digital solutions is becoming more vital for industries to succeed. NEC's Purpose is to create the social values of safety, security, fairness, and efficiency to promote a more sustainable world where everyone has the chance to reach their full potential. To fulfill this Purpose, NEC has been working with stakeholders on the ground to not just provide the technology but also contribute to the creation of a sustainable society and the achievement of the Sustainable Development Goals (SDGs).

For example, in Singapore, NEC has worked with non-profit organisations such as industry group SGTech and Singapore Association of the Visually Handicapped (SAVH)to make digital access more inclusive.

NEC staff are encouraged to better maintain their laptops so that the laptops can be repurposed and donated to underprivileged families through SGTech. For SAVH's beneficiaries, NEC volunteers served as Digital Ambassadors to teach and guide the visually impaired on the usage of mobile phones.

Information and communications technology (ICT) has the potential for responding to a variety of issues. NEC believes that we can contribute significantly to all of the targets set out in the SDGs by drawing on our leading-edge technologies in such fields as AI and 5G, as well as our competence in R&D and implementation as we engage and co-create with a range of stakeholders.
Kenice Tay
Senior Marcom Manager at Marketing & Communications
NEC Asia Pacific
Two decades of experience working as a Marketing & Communications professional with private and public sector organisations, holding senior marketing and corporate communications positions in companies in the hospital & health care industry, financial, and real estate sectors. Passionate about ESG and sustainability, with the vision of being an active advocate for sustainability, Kenice believes in engaging like-minded champions as a force for change towards a sustainable future for all, benefiting generations to come.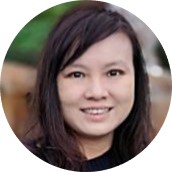 Subscribe to our newsletter
*By subscribing, you consent to send your information to and agree to be contacted by NEC APAC via your details provided. Your information shall be used in accordance with NEC Asia Pacific Pte Ltd's Privacy Policy. Refer here for more information on how NEC Asia Pacific protects your personal data.