NEC's Smart Check-In Solution certified EVA-Ready by Singapore Tourism Board
Facitliates a seamless, contactless guest experience supported by world-leading biometrics technology
Singapore, 29 November 2022 – NEC Asia Pacific (NEC APAC), the regional headquarters for leading information and communications technology provider NEC Corporation (HQ: Japan) in Southeast Asia, has received the EVA-Ready accreditation for its Smart Check-In solution from the Singapore Tourism Board (STB).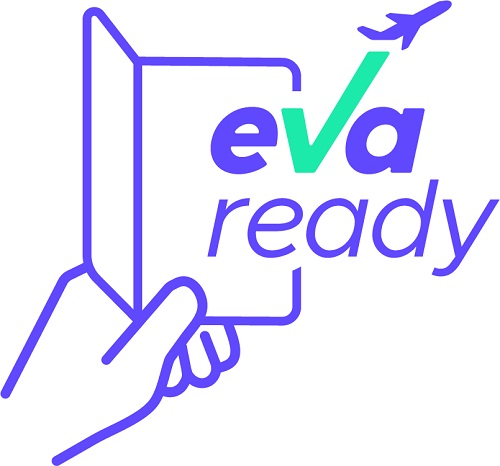 Under Singapore's Hotel Industry Transformation Map (ITM) 2025, STB promotes the adoption of solutions that improve productivity and guest experience such as STB's E-Visitor Authentication (EVA) system, which uses facial recognition technology to automate a guest's validation process with the Immigration & Checkpoints Authority.
The EVA-Ready programme identifies technology vendors that are able to implement self check-in solutions which are capable of integrating with the EVA system. Vendors who receive the EVA-Ready status will be allowed to access the EVA application programming interface (API) that enables them to help hotels automate parts of the check-in process by matching passport photos to guests' faces to check the stay validity of international visitors.
Mr. Loke Siew Yeng, Vice President of the Digital Business Unit, NEC APAC said, "NEC is committed to providing a safe, secure and simple travel experience for travellers, thereby improving operational efficiency for hotel staff. With this EVA-Ready status, we'll be able to help hotels do just that. It provides travellers with a frictionless experience and allows them to focus on enjoying their stay in Singapore."
"The pandemic has accelerated the demand for safe, secure, and sustainable services for customers and hotel staff. NEC APAC has been curating our suite of hospitality solutions to meet the demanding and changing needs of the industry. For example, our Smart Check-In solution, equipped with EVA capabilities, implemented at Shangri-La Group's JEN Singapore Orchardgateway and JEN Singapore Tanglin earlier this year (*2), has enabled a fully contactless check-in experience, starting from check-in, guest validation to dispensing a room key. This provides a smooth and seamless contact-free experience for guests from the hotel lobby to their rooms," added Mr Loke.
Find out more about NEC's suite of hospitality solutions here and here.
About NEC Asia Pacific Pte. Ltd.
Singapore-based NEC Asia Pacific (NEC APAC) is the regional headquarters for NEC Corporation (HQ: Japan) in the Asia Pacific region (South and Southeast Asia). As a leading information and communications technology provider, NEC APAC provides innovative solutions and infrastructure to promote safety, security and enhance the quality of life for individuals and the community. NEC APAC's expertise includes solutions for carrier networks, biometric identification, enterprise applications and infrastructure, unified communications, transportation solutions, multimedia displays and smart energy, as well as the provision of managed services and contact centre services.

Together with our research laboratories, NEC APAC provides cutting-edge public safety, cybersecurity technologies and enterprise solutions to enable safer cities, with a vision to create a brighter future. For more information, please visit https://sg.nec.com.