Identity & Access Control


The increased globalization of the economy sees more people on the move, shifting from their countries of birth to other countries or regions where opportunities exist. At the same time, business travel is also on the uptick as executives and entrepreneurs seek out new markets. These developments mean that borders need to be policed more rigidly.

As it is, on a daily basis, borders need to clear daily traffic, control contraband, collect duties and keep out undesirable elements. Here's where NEC is well-placed to play a role with its variety of time-tested solutions to handle these issues with maximum efficiency. In fact, over the years, NEC has developed various manual and automated border control solutions leveraging on leading-edge biometric technologies, which are also developed by NEC.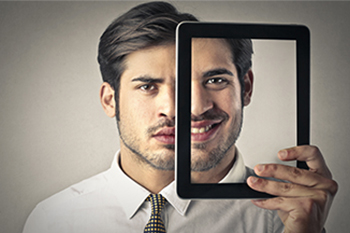 With the growing adoption of digital technologies, such as cloud computing, social and mobility, a person no longer has just a single physical identity but multiple digital identities across applications, devices, and objects. As people link their physical self to their digital self, it opens innovative ways of identification in the digital world.

Digital identity derived from physical identity provides an extra layer of protection through biometric authentication. Not only does it reduce fraud, it enhances the experience, which increases loyalty over the customers' life cycle.

NEC's Digital ID solution helps both government and private sector to leapfrog from a security-centric focus to one that optimizes experience for greater speed, accuracy, and competitiveness.
With rise in incidents of identity fraud, it is imperative for governments to protect and manage their citizens' identities through a robust and secure national identity system.

NEC's National ID solution capitalizes on its leading multi-modal biometrics identification technology. It provides high-speed, highly scalable and accurate end-to-end solution to governments for reliable identity management.
In many countries that do not have National IDs, driver licenses have become the de facto form of identification, elevating the need to improve the security of these documents. Biometric technologies enable governments to secure their Driver's License system via the elimination of duplicate and fraudulent licenses.

NEC's Driver's License solution employs biometrics to validate the identity of the license holder. When issuing and renewing licenses, NEC's Driver's License solution allow governments to streamline services whilst delivering operational savings.
Travel documents such as passports are the foundation of effective border control. Systems that register legitimate users and that can effectively and quickly identify these users as they enter or leave a country allows border control officers to focus their time and attention on non-registered users.

NEC has developed a number of different passport solutions for countries around Asia. They include biometric passports, machine-readable passports and e-passports, as well as a combination of these. These passports rely on using NEC's automated fingerprint identification system (AFIS) to identify and verify the holder of the travel document.
Most countries today see a massive amount of human and cargo traffic flowing in and out of the country on a daily basis. They need to meet the twin targets of speed and security on a regular basis. Failure is just not an option as countries need to be able to keep out contraband and undesirable elements while letting through legitimate traffic.

Ensuring fast and effective border control is one of the key steps to ensuring homeland security. NEC offers numerous solutions for manual and automated border control solutions leveraging on leading-edge biometric technology.

Using NEC's automated fingerprint identification system (AFIS), NEC has developed technology, hardware and processes to allow legitimate, registered users to pass through borders swiftly. Legitimate users are quickly and accurately identified and allowed to enter or leave with no fuss. To date, NEC has deployed an immigration auto-clearance system and an automated vehicle clearance system in Singapore and Hong Kong.
LEARN MORE in these related topics